Backlash, prequel to The Wildblood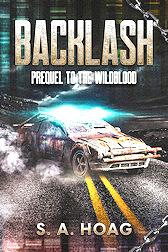 Reader Reviews
"Wow. What a prequel. Can't wait to get my teeth into the series proper."
~ ~ ~ ~ ~
"This was definitely worth the read. I would recommend this book to all who love this genre as I do."
~ ~ ~ ~ ~
"I like dystopian fiction, and this delivers in spades. A great romp through a wasteland read, with great characters woven in to make things interesting."
~ ~ ~ ~ ~
"Kept me reading to the end. Was a good introduction to the start of an interesting series. The development of characters was creative and drew you into their lives."
~ ~ ~ ~ ~
"I didn't find a dull moment in the novella. The story was full of action and suspense. More back story with the characters"
~ ~ ~ ~ ~
"This draws you right in from the first page."
~ ~ ~ ~ ~
The Vista: Book 1 of The Wildblood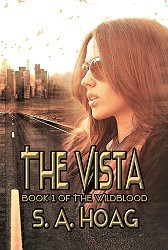 Reader Reviews
"First time reading this genre and a longer story than my recent reads. Having said that, I'm hooked."
~ ~ ~ ~ ~
"As a huge fan of the Fallout franchise and post-apocalyptic fiction and media in general, the Vista series feels like it has fallen from the sky into my grasp!"
~ ~ ~ ~ ~
"This is dystopian fiction at its best. Looking forward to the sequel."
~ ~ ~ ~ ~
"As a fan of post-apocalyptic fiction, I was curious to see what new ground this story would cover. Not disappointed! The post-nuclear world is a bit different from the stories Generation X was told."
~ ~ ~ ~ ~
"I really enjoyed this book, especially once I started to understand what made Team Three tick and how their special connection drove the plot forward to a very satisfying, action-packed ending."
~ ~ ~ ~ ~
Renegades: Book 2 of The Wildblood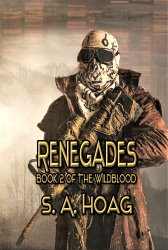 Reader Reviews
"This is a very complex, large cast, high drama. Life and death situations occur in rapid succession. The story hops between the various units, all dealing with different problems. Betrayals abound when they are called back to Vista."
~ ~ ~ ~ ~
"A gripping follow on from The Vista. The genetically engineered people develop their powers and their relationships. More tense drama to keep you reading and wanting more."
~ ~ ~ ~ ~
"I love a good story with an interesting plot that sucks you in. And most importantly, characters you feel invested in and care about. That's what I really love about this series."
~ ~ ~ ~ ~